Del Poeta Natural Pink Bourbon Single-Origin Colombian Coffee
Regular price
$18.99 USD
Sale price
$15.99 USD
Unit price
per
A twist on Coffee Bean and Birds' signature coffees, Natural Pink Bourbon is an ethereal blend of red and pink cherry beans with sweet notes of fruits and flowers from the Colombian Massif, which leaves a lingering aftertaste of honey and raspberries. A crystalline and sophisticated coffee to start the day.
Del Poeta Natural Pink Bourbon - Certified Specialty Coffee
| | |
| --- | --- |
| Specialty Grade Coffee | 88 points |
| Origin | Guadalajara farm, Garzón, Huila |
| Coffee Grower | Milton Fantevis |
| Type | Single-origin specialty coffee |
| Variety | Pink Bourbon, arabica |
| Roast  | Medium-dark |
| Strenght | |
| Sustainable | Yes |
| Certifications  | Specialty Coffee Association of America SCAA |
Standing out in every way, from the striking pink color of its cherries to the extremely sweet and complex flavour of its beans, The Pink Bourbon variety, a hybrid between Bourbon Red and Yellow is a rare and coveted coffee.
Cultivated in Garzon, Huila, near to the Colombian Massif, in the southwest of the country. This varietal proves to be one-of-a-kind.
The Colombian massif, provides up to 70% of drinking and agricultural water for Country. From there, The Magdalena River, the largest in Colombia, starts running along a lush volcanic soil in Los Andes mountains, providing abundant fresh water for coffee growing.
These conditions are ideal to grow the finest coffee. However, growing the Pink Bourbon requires an authentic challenge:
Besides to meticulous plant maintenance, farmers must isolate their crops to encourage cross-pollination and continue the pink cherry production.
Furthermore, harvesting by hand requires an additional effort, coffee pickers must look for subtle nuances of color in order to separate underripe cherries from the ripe ones.
But the final result worths it, Del Poeta coffee gets spicy, fully natural beans that deliver an elegant, clean and balanced cup with notes reminiscent of flowers, peach, honey, raspberries and extremely sweet.
You can taste this product at home or buy wholesale bulk coffee beans (2500 g / 5.5 Pounds) perfect for restaurants, coffee shops, hotels or any other vendors.
Share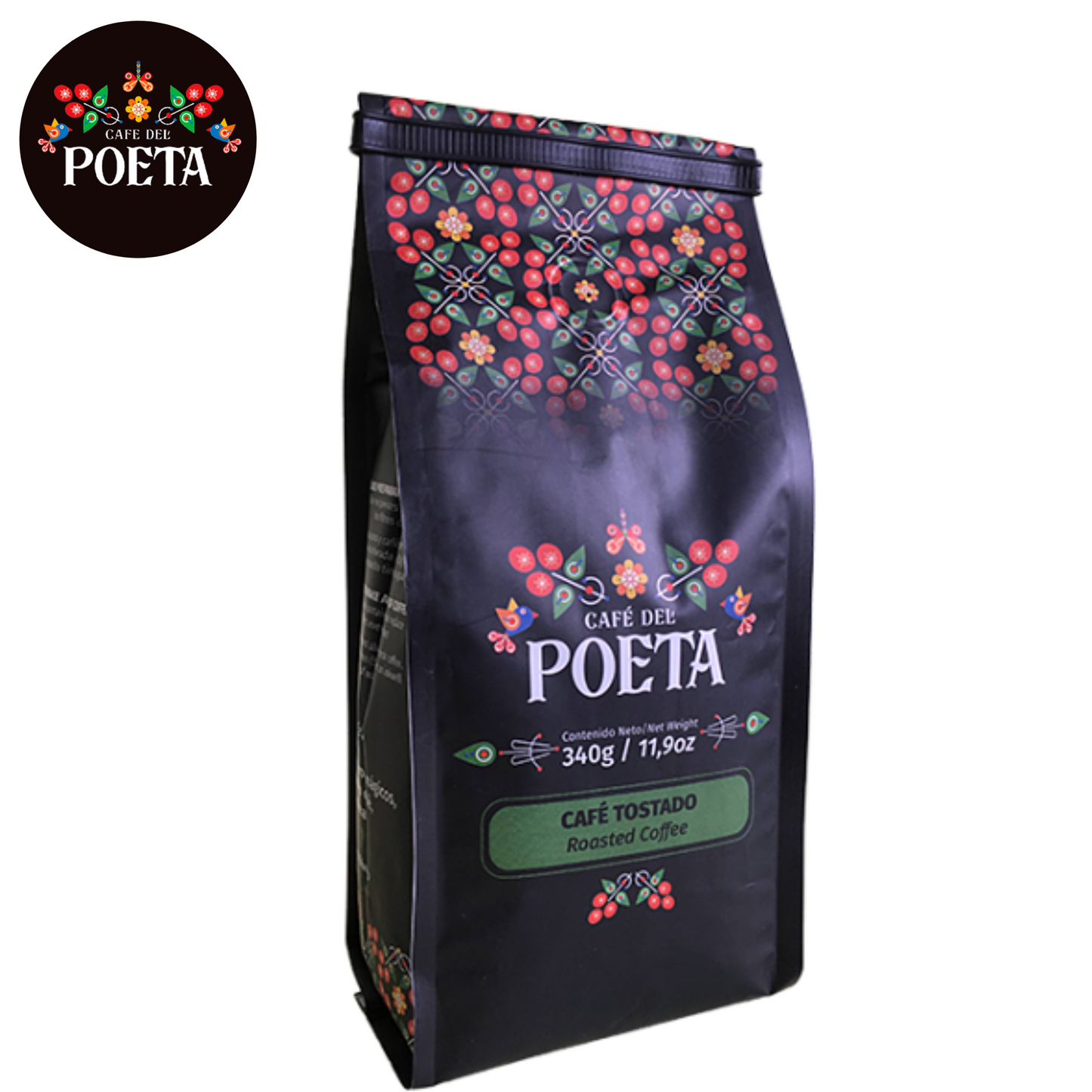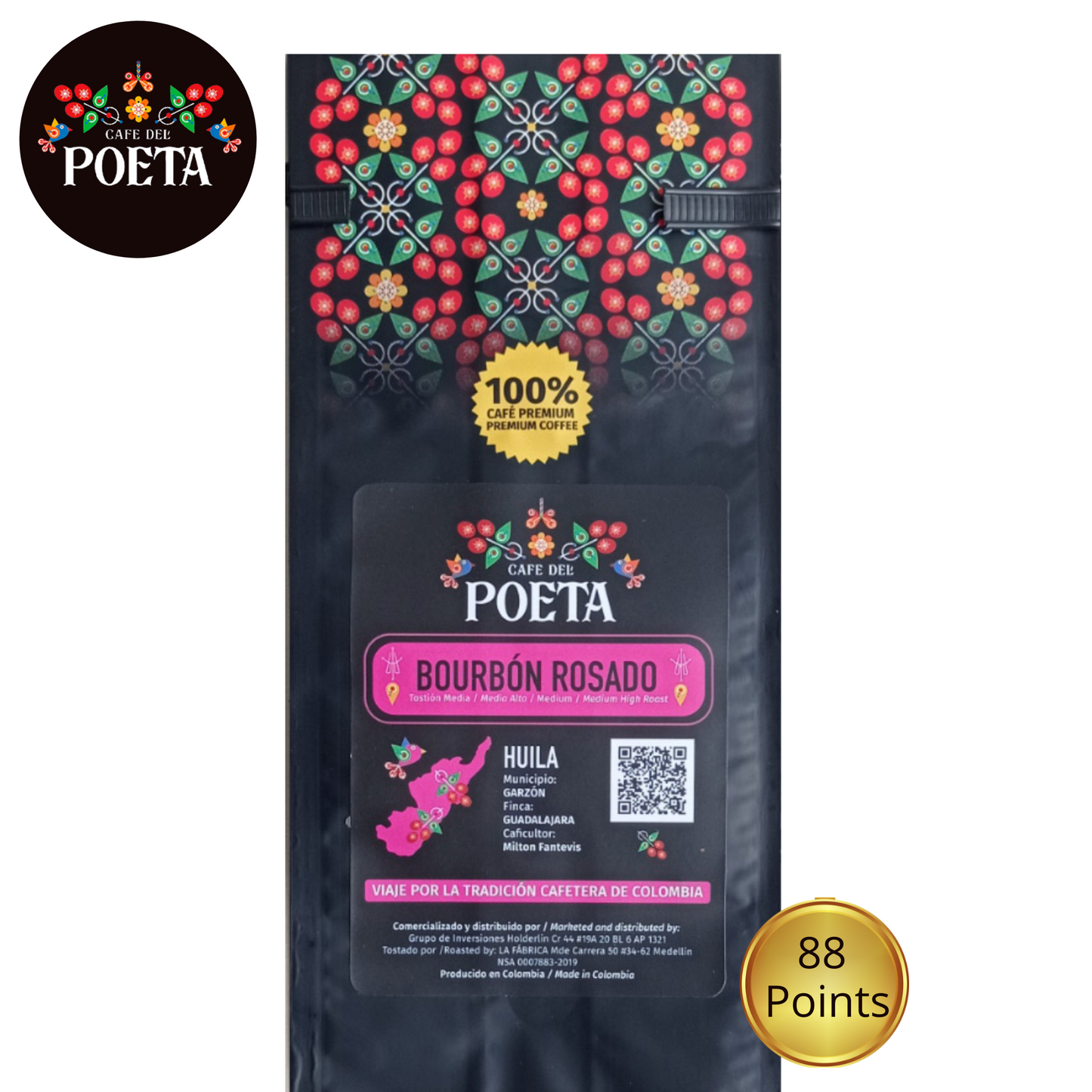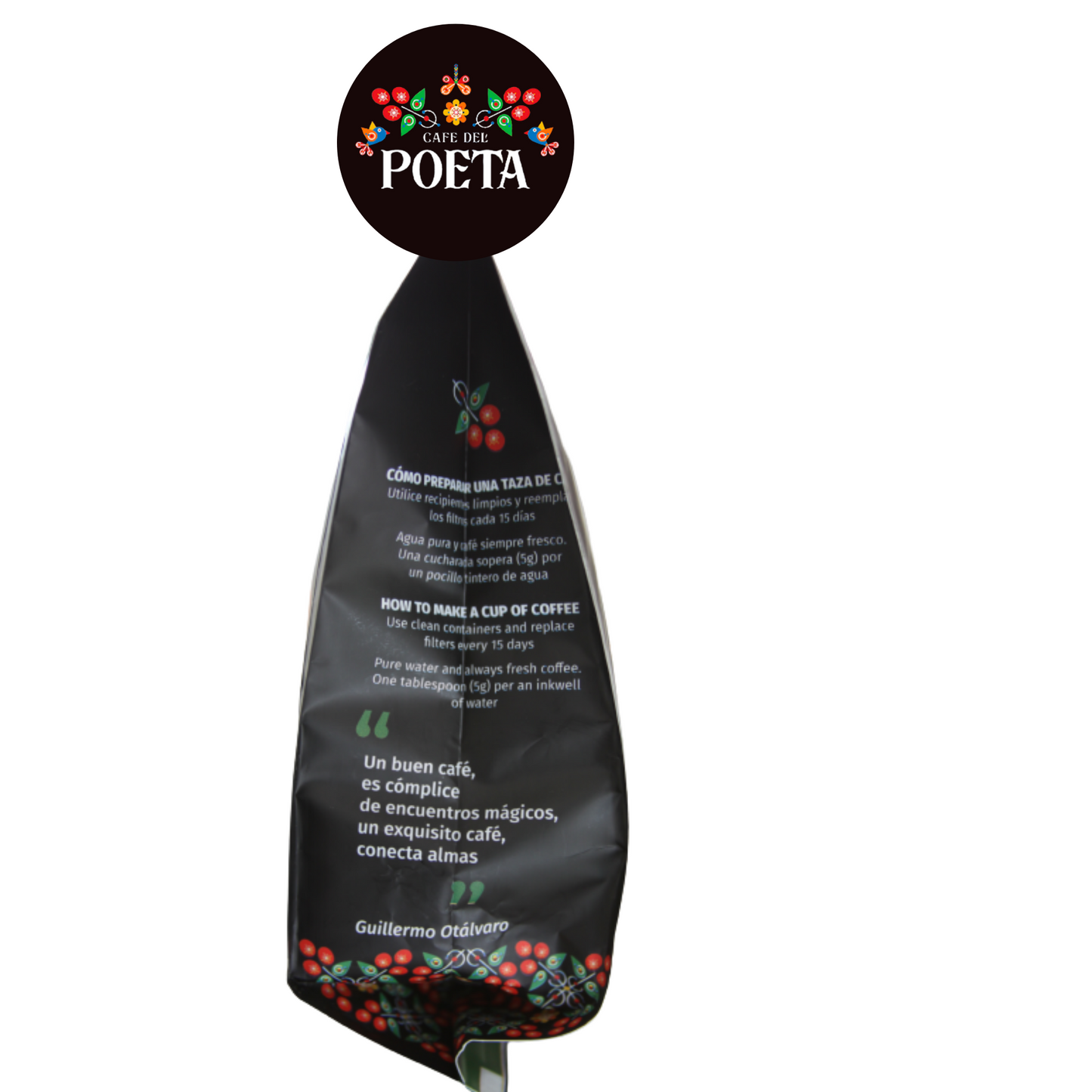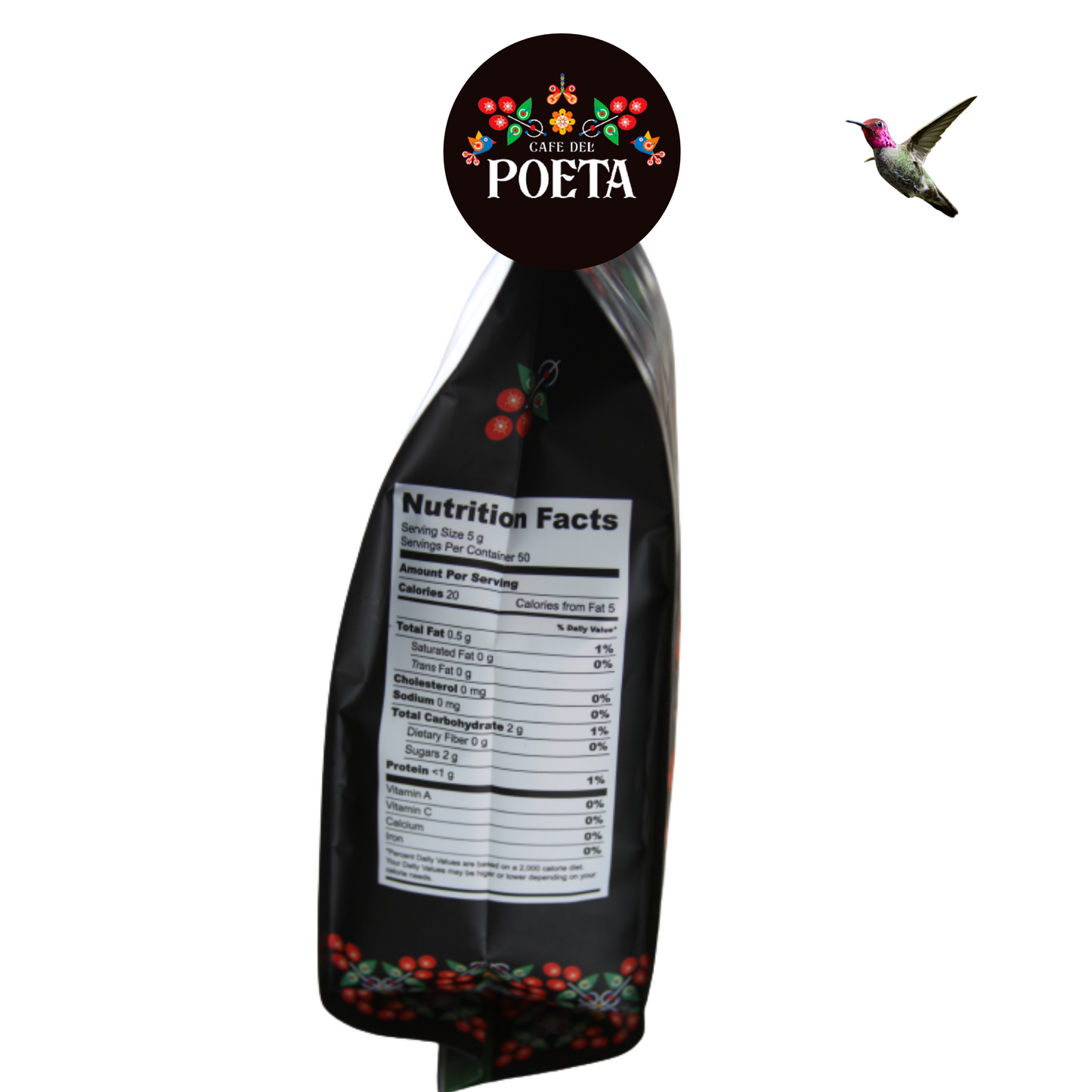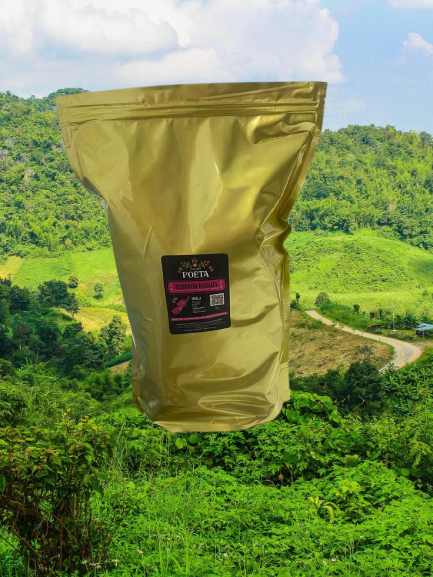 Great Coffee
The best way to start your morning is with a cup of this Colombian Coffee. You will end up having more than one ! I just love it